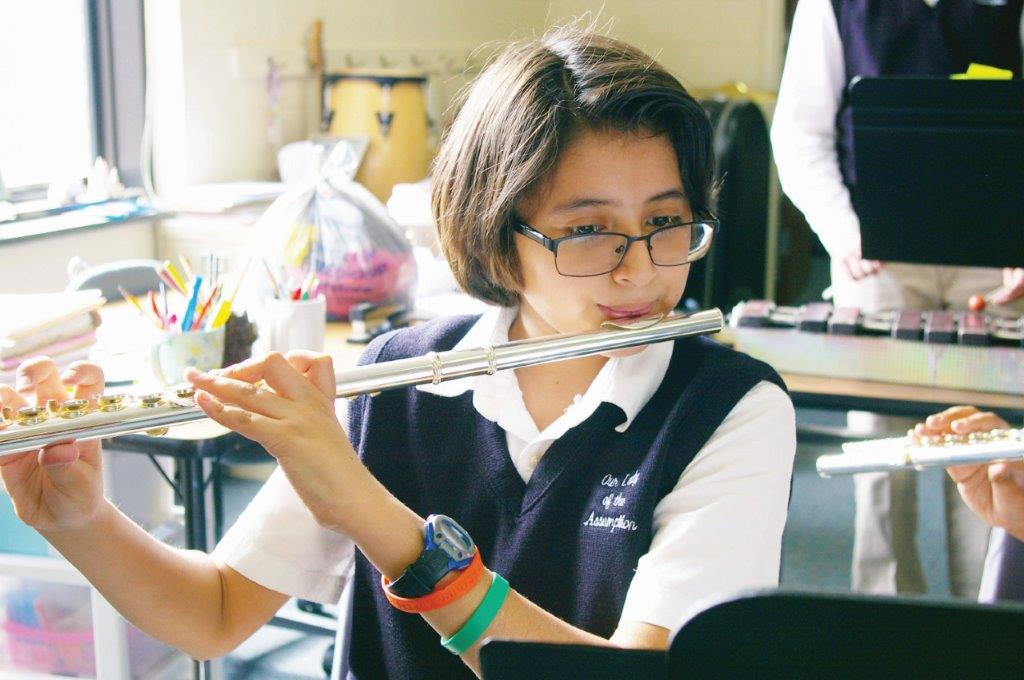 "I can give my students an amazing curriculum and an amazing experience here, but what I cannot give them is a facility to do that in."
-Tim Cook, Director of CCHS Bands
Honoring the Tradition.
Charlotte Catholic is rooted in an educational program that began in 1887 as St. Mary's Seminary, led by the Sisters of Mercy and located downtown beside St. Peter's Catholic Church. Growth at St. Mary's led to the founding of the O'Donoghue School. Continued growth led to relocation of grades 9-12 to a new campus on Park Road in 1955, which was named Charlotte Catholic High School. Our Lady of Mercy was created as an all-girls' school in 1961, but the boys' and girls' schools were rejoined in 1968, once again as Charlotte Catholic High School, and led by the Sisters of Mercy. Enrollment continued to increase and, in 1995, CCHS relocated to its current location on Highway 51.
In 1992, all of the Charlotte area Catholic schools consolidated into the Mecklenburg Area Catholic Schools system to improve the quality of education and ensure that an outstanding Catholic education is available to more children in our community. The MACS school system has grown from 2,420 to more than 4,634 students in 2018-19, serving grades PK – 12. All schools are co-educational and fully accredited.
MACS established a capital fee in 1992 that is paid annually by each school family. The capital fee has helped to finance the construction and renovation of our schools for more than 30 years, with more than $67 million invested in our schools since 1992.
Past use of macs capital fees have included:
New construction of Our Lady of the Assumption

Extensive renovations at St. Patrick

Extensive renovations at St. Ann

Purchase of an office building on Highway 51 and conversion to CCHS

Renovation of the old CCHS campus into the new Holy Trinity Catholic Middle School

New construction of St. Mark

New construction of St. Matthew

New construction of Christ the King Catholic High School

New parking deck construction and stadium renovations at CCHS

Renovations at Holy Trinity

Holy Trinity classroom addition

Holy Trinity gym and cafeteria improvements